Experience your best life with The Hauslands
May 11,2021
When pandemic swept away our concept of normal, we've seen how our lives incredibly changed. From our daily routine of going out of home for that 9 to 5 job, up until spending our after-work life hanging out with friends, we turned to becoming avid online shoppers (or sellers), baking experts, plantitos and plantitas, and a lot more – all confined inside our own home.
And together with our changing hobbies and growing passion on many things, our perspective changed as well when it comes to our goals and aspirations.
As we navigate through this new experience together, we all realize one important thing: having a home – a safe haven, a place to feel secured and away from the outside chaos – is the best investment and gift we can give to ourselves and to those we love.
Our home has become our sense of security, our workplace, school, shops, and even our recreational space. The way we connect with the outside world has changed and whatever we do now, we do it virtually. With that, it has become more than just a home.
This is what The Hauslands is all about: providing a life of comfort and safety amidst the crisis through its projects in the north of Manila. Take a look at the lifestyle you desire through the neighborhoods that The Hauslands offers, because there is definitely one that suits you best.
Impressive living awaits
In Timog Residences, enjoy an extensive living space with its open-plan layout units, offering you a family-friendly lifestyle. The two-storey, single-detached homes let you create a space you can enjoy and maximize it into what you need. Whether you want to set up your workspace, convert the living room into a theater room, have your mini garden, or enjoy a cup of coffee – you can have it at Timog Residences.
Dubbed as the one of the most sought-after developments in Angeles City, it also gives off a peaceful and quiet vibe with its surroundings. Within the neighborhood, you will find its complete amenities such as church, playground, swimming pool, and pavilion.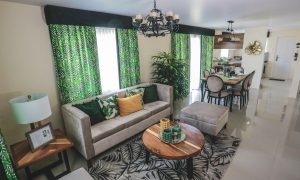 Live at the center of attraction
On the other hand, people who wish to live in the city and experience the urban lifestyle have the luxury to do so, with Mansfield Residences just around the corner. Located along Friendship Circumferential Highway, everything is within reach when you live in this neighborhood. Its accessibility is one of the key features of the development – it is near everything you need. Schools, shopping malls, major thoroughfares, you name it, and you'll find it there.
Inside this neighborhood is a variety of model units to choose from. With the lot area ranging from 88 sqm. to 100 sqm., the units are spacious enough for your active lifestyle. Be amazed by the amenities that Mansfield Residences has to offer, and the accessibility that comes with it.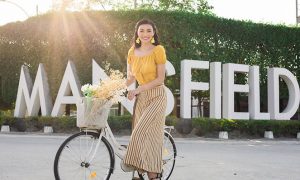 Your home for life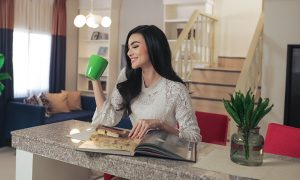 With the developments all over Pampanga and Tarlac, The Hauslands offers an opportunity of homeownership in an urban setting. At the onset of pandemic, everyone can have the chance to own a home, and be safe and secured.
Even when life seemed to take a pause, you can still enjoy the comfort of having your own home where you can do things you love and spend time with your loved ones. You can have a neighborhood that promotes peaceful surroundings, and lets you relax away from the noise.
The Hauslands is where you'll find your forever home. You are forever home. For more information, visit www.thehauslands.com.